December 07, 2017
The 11th Global Brain Alliance Forum at Roppongi Hills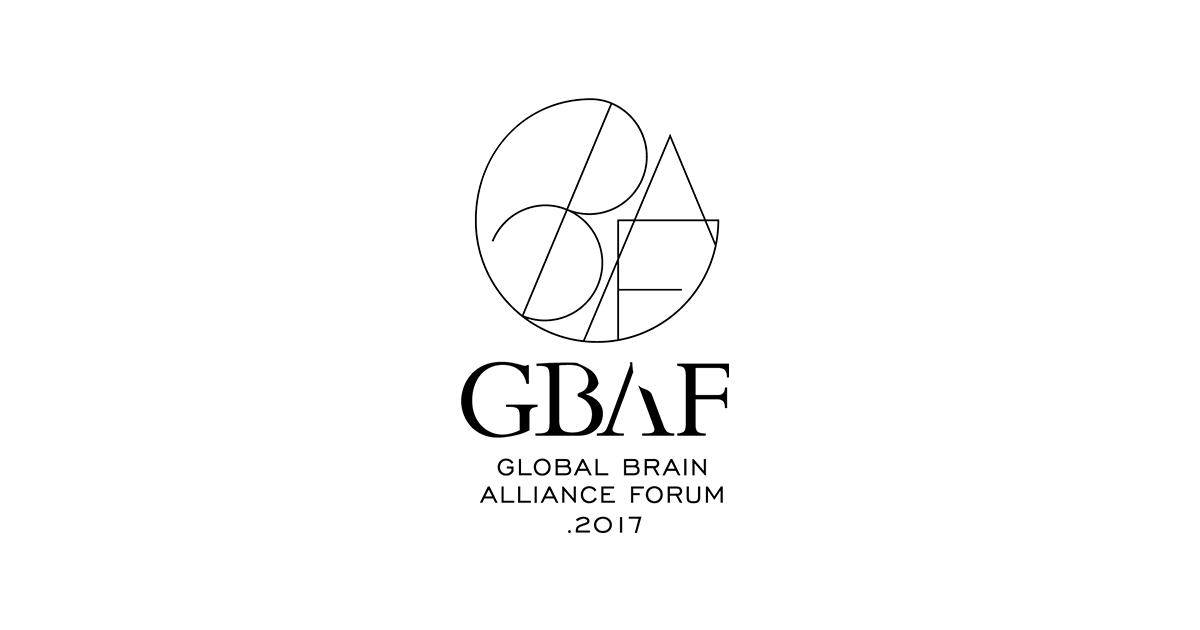 Global Brain Alliance Forum (GBAF) 2017, the annual Meetup event for "global startups" and "big companies", was held at Roppongi Hills on December 9.
At GBAF this year, we introduced "collaboration cases of startups and big companies" in which GB has been involved in addition to programs on blockchain and AI. About 600 people gathered for this event. Among them were people responsible for management planning and new business development in big companies, startup owners, and many people involved in startups and related businesses from overseas.
Growth Strategy of Global Brain
Mr. Yasuhiko Yurimoto / Representative director and president of Global Brain.
Our representative, Yurimoto, presented the results of our activities in 2017 and the future strategy of GB. In the presentation, he addressed that GB would further promote acceleration and globalization of investment to be Global Tier 1 VC by 2020.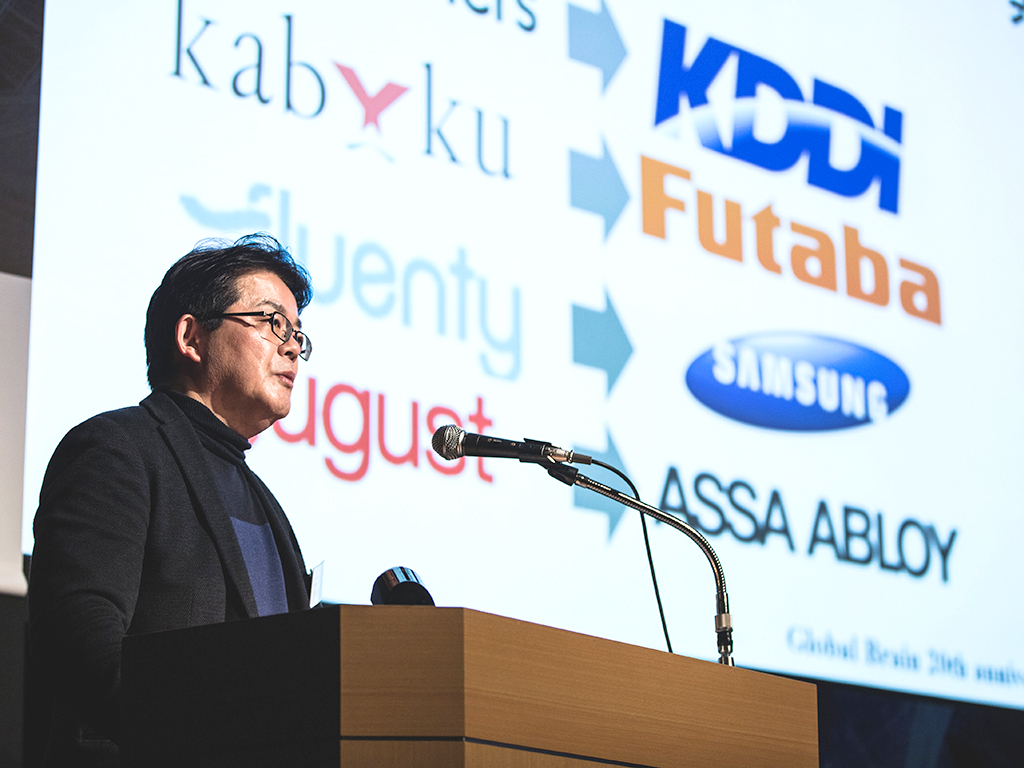 Present and Future of AI
Mr. Takeshi Natsuno / Special guest professor of Keio University Graduate School
Mr. Ryota Kanai / Representative director and CEO of Araya Co., Ltd.
We invited Mr. Kanai from ARAYA, an AI startup that aims to achieve the world's first artificial consciousness, and our regular presenter Mr. Natsuno, special guest professor of Keio University Graduate School, held a panel discussion. This year, we asked Mr. Kanai and Mr. Natsuno to discuss how to use AI and explain ARAYA's current work "AI with consciousness.".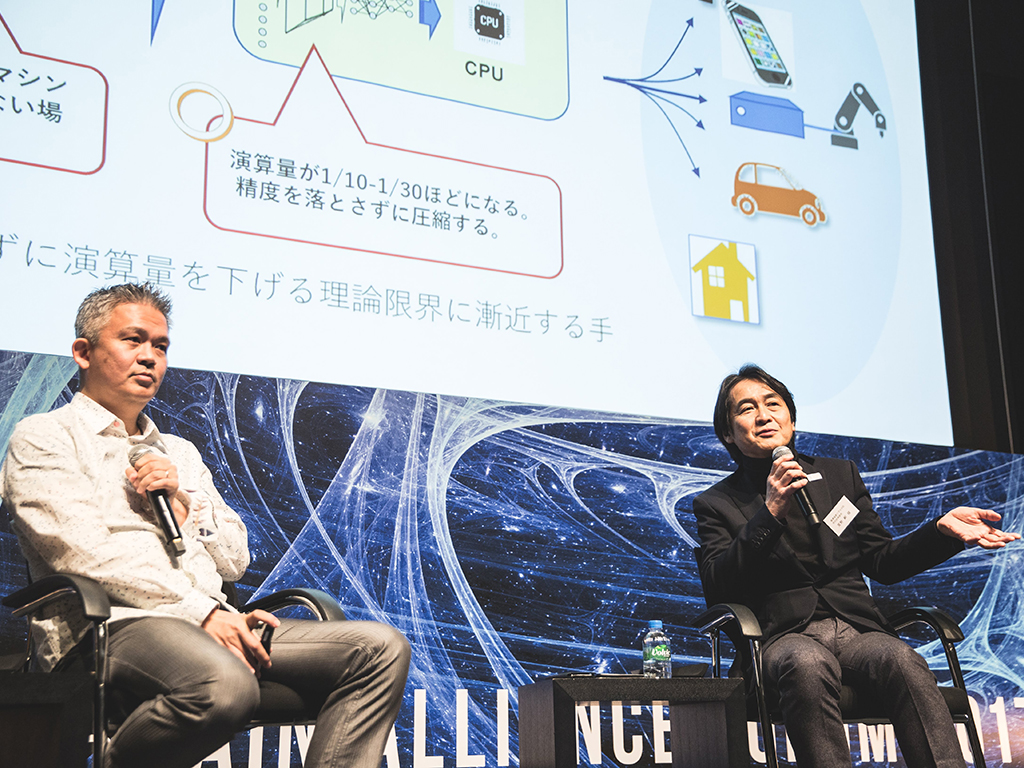 A Future Brought by Decentralization – Revolution with Ethereum and OmiseGO
Mr. Jun Hasegawa / CEO & Founder of Omise and OmiseGO
Mr. Hasegawa, a serial entrepreneur, has experience with startups in Japan and the USA and is currently deploying the settlement service "Omise" in Thailand. He talked about the details of Omise and the potential of blockchain.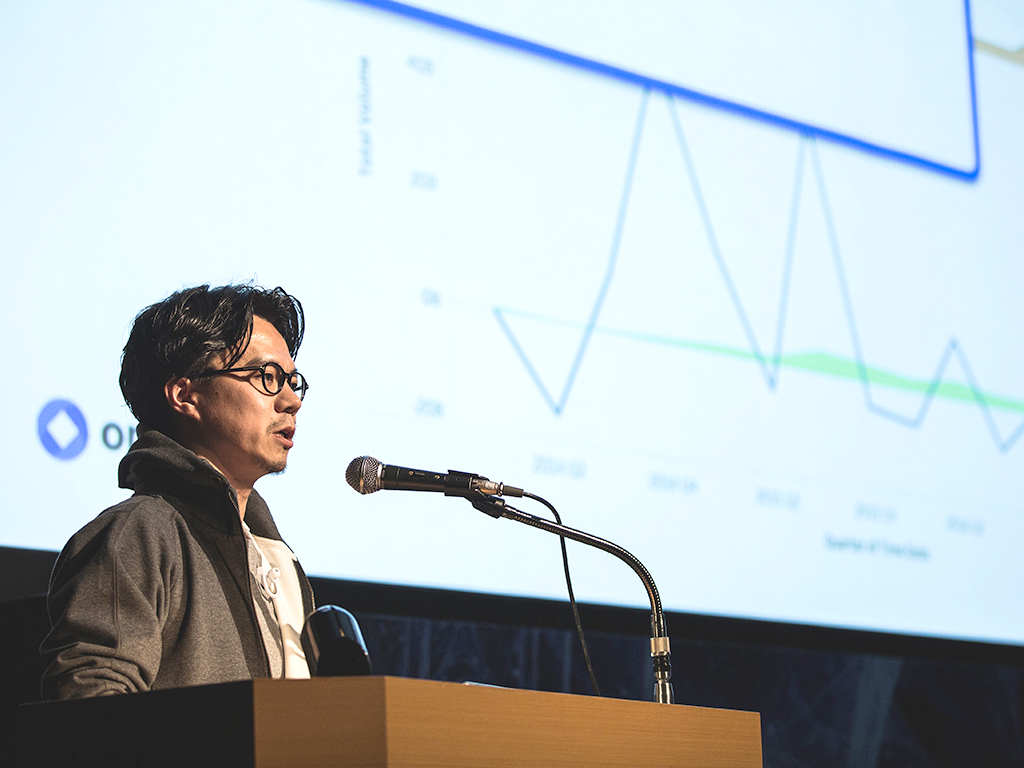 The Value of Open Financial Networks (OMG!)
Speaker: Thomas Greco, Ethereum & Special Advisor, OmiseGO
Ethereum is a platform of smart contract development, and a distributed application that is becoming the world standard. Mr. Greco has contributed to the Ethereum Foundation from the early days and is also an adviser of a decentralization project that is currently drawing attention. He talked about the future world using blockchain.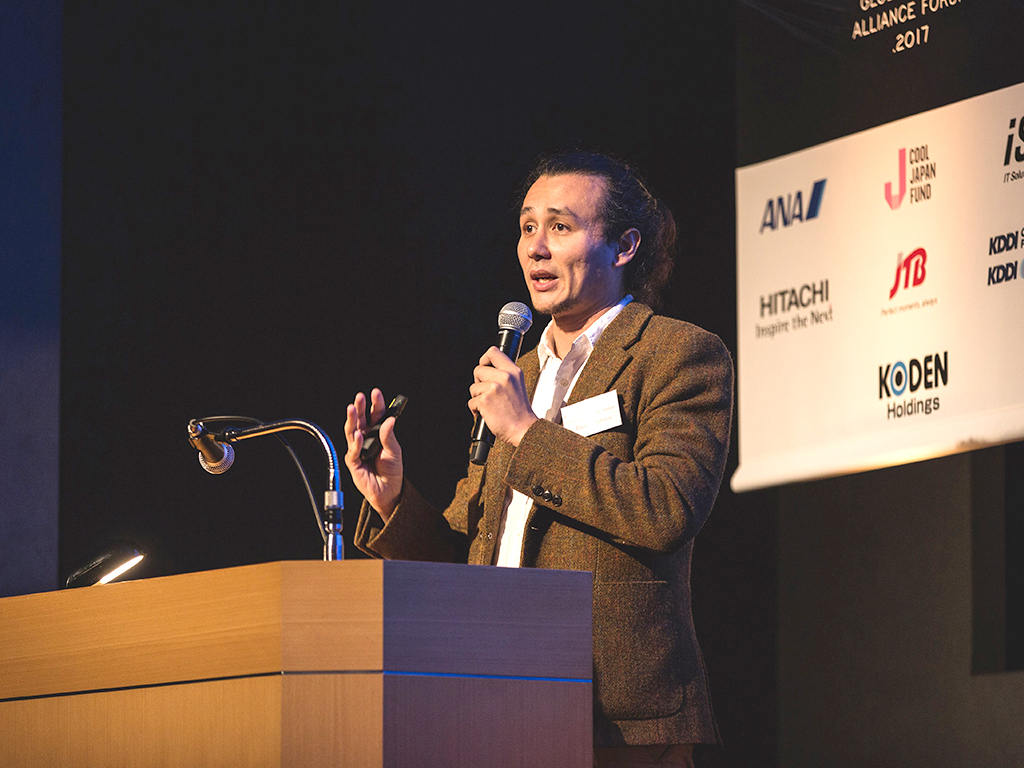 At GBAF this year, we announced the establishment of a fund with Omise and OmiseGO. We will announce the details of the fund shortly on our website.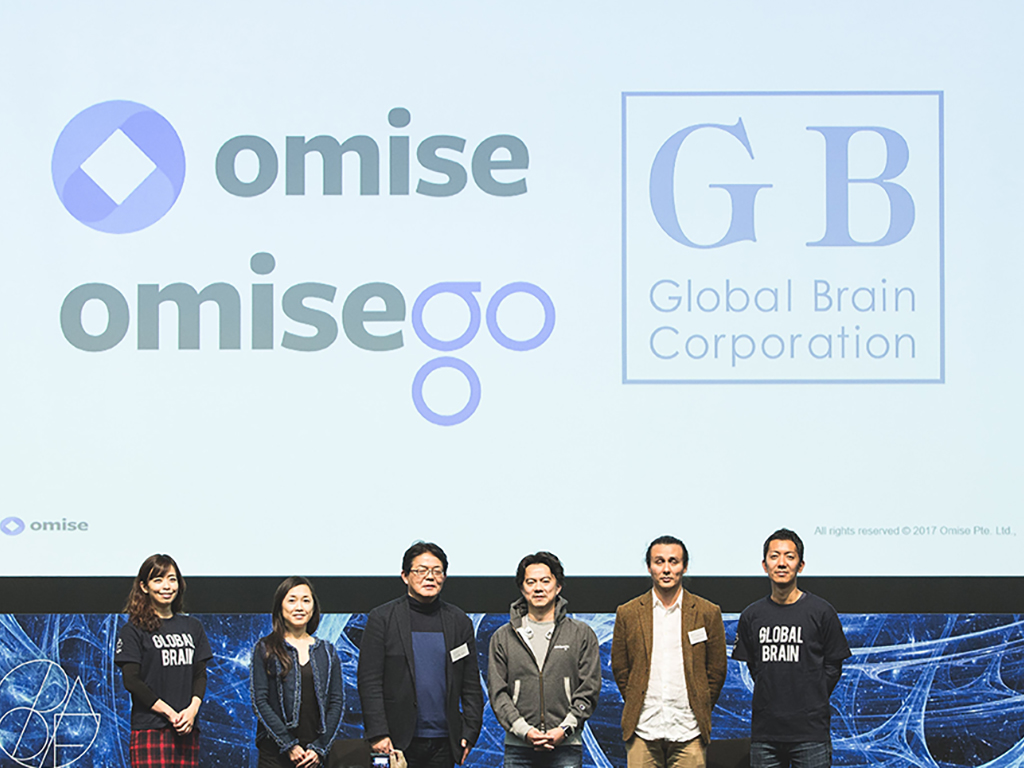 Best Practice! Alliance Cases between Startups and Big Companies
People from enterprize companies and startups with which GB provided support introduced their collaboration cases, including the details about their collaboration and the way they proceeded.
Counting the Population of Farmed Tuna
Mr. Ryota Kanai / Representative director and CEO, Araya Co., Ltd.
Mr. Harunori Miyata / Project director, Management planning room, Management planning division, Information Services International-Dentsu, Ltd.
Naoki Kamimaeda / Global Brain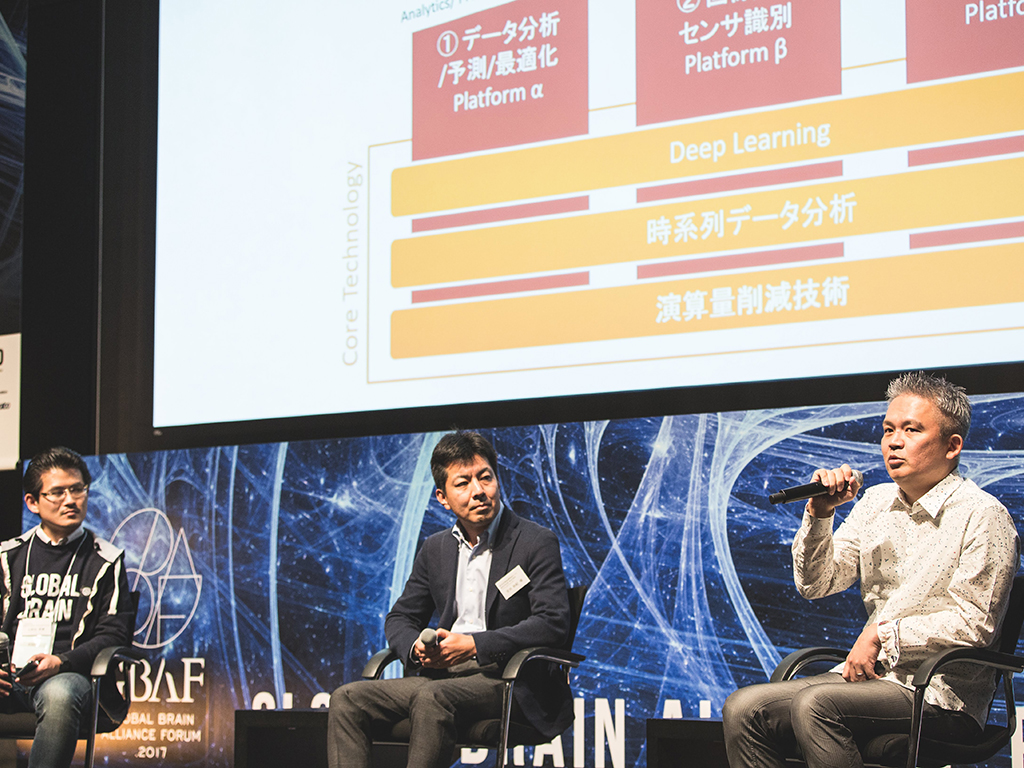 Case of Using 4D REPLAY – Free viewpoint video for professional baseball games
Mr. Hongsu Jung / CEO, 4Dreplay
Mr. Tomohiro Ebata / Strategy promotion general manager, Value business planning division, Value business sector, KDDI Corporation
Jungyong Kim / Global Brain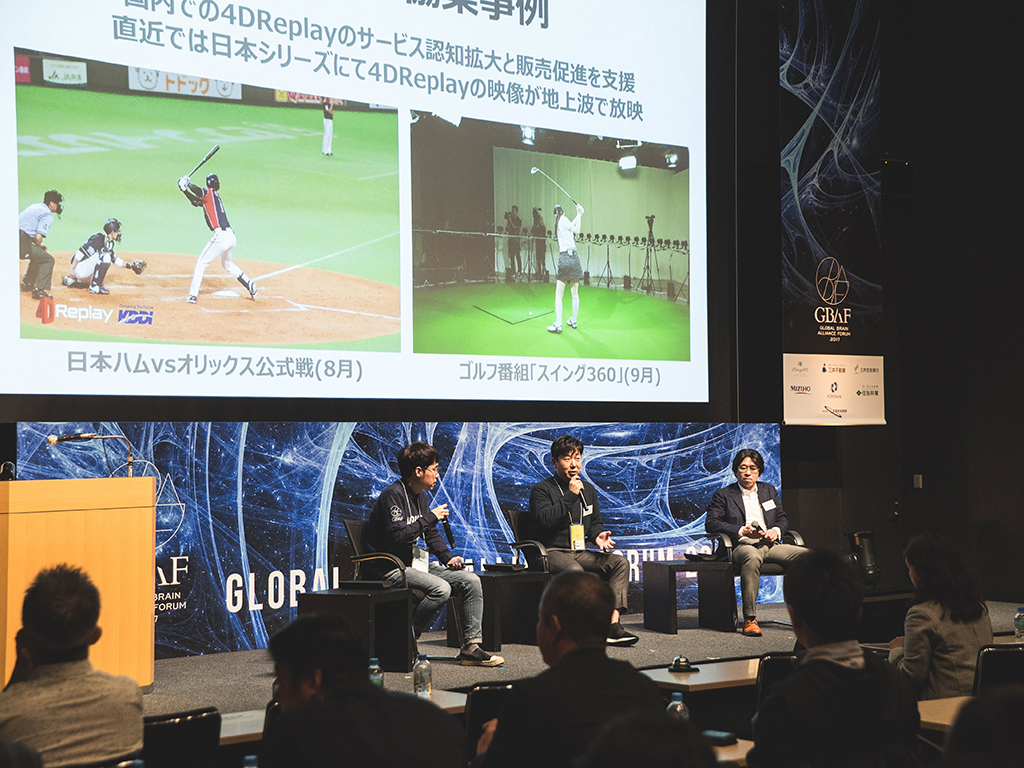 Flight Demonstration of Drone at Nihonbashi Construction Site
Mr. Kan Notoya / Leader of Business group, Venture co-creation department, Mitsui Fudosan Co., Ltd.
Hidetaka Aoki / Global Brain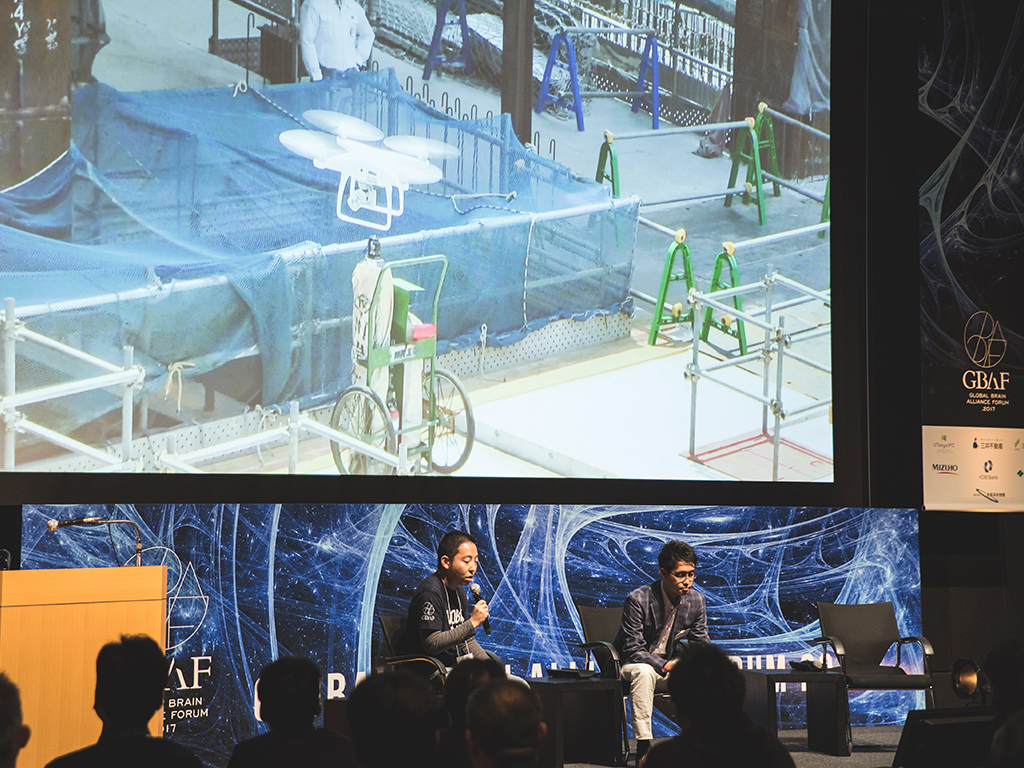 A Long Way to Digitalization of "smapo" Tokyo Local Currency
Mr. Mutsumi Ota / Representative director, Giftee Co., Ltd.
Mr. Naoki Kajiya / Representative director and president, J&J Gift Corp.
Jiro Kumakura / Global Brain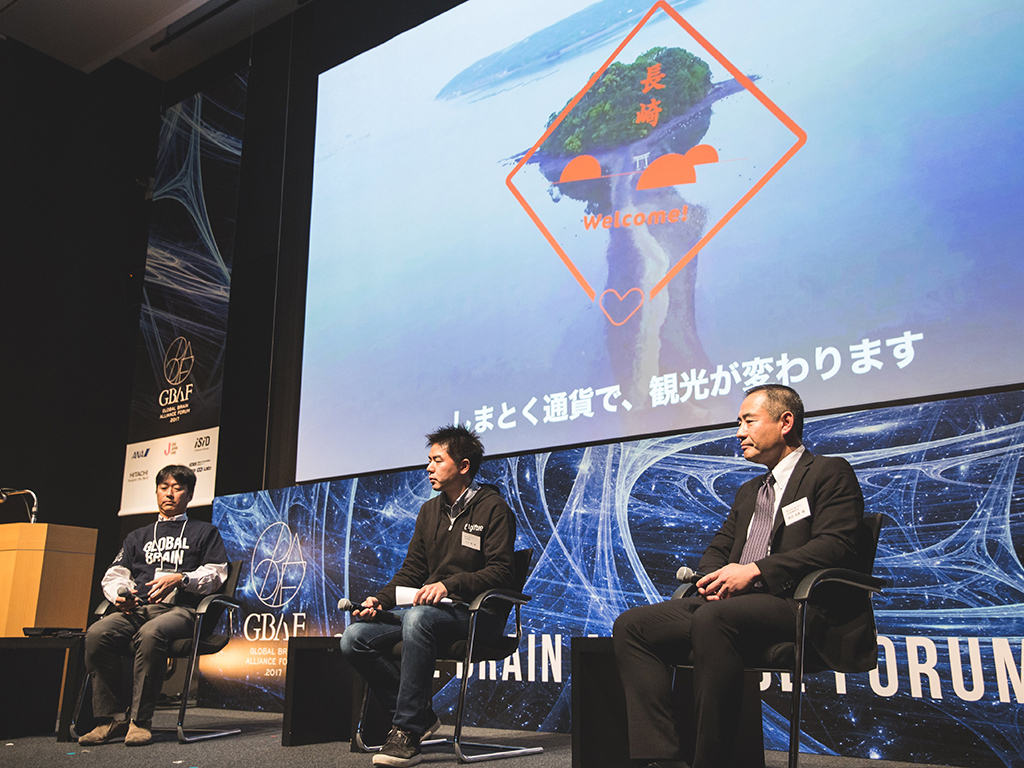 Startup Pitch Battle 2017
In the latter half of the event, the pitch battle was conducted by 11 startups in the emerging areas that are currently drawing attention. The participants were selected from among excellent startups in which GB had decided to invest over one year starting from the end of last year.
As judges, we invited leading business operators who were influential to the future of Japan and were listed as the best 10 entrepreneurs in 2018 in Forbes Japan.
Judges
Mr. Jun Hasegawa / CEO, Omise
Mr. Soichiro Minami / Representative director and president, BizReach, Inc.
Mr. Yuta Tsuruoka / CEO, BASE Inc.
Mr. Yasukane Matsumoto / Representative director, Raksul Inc.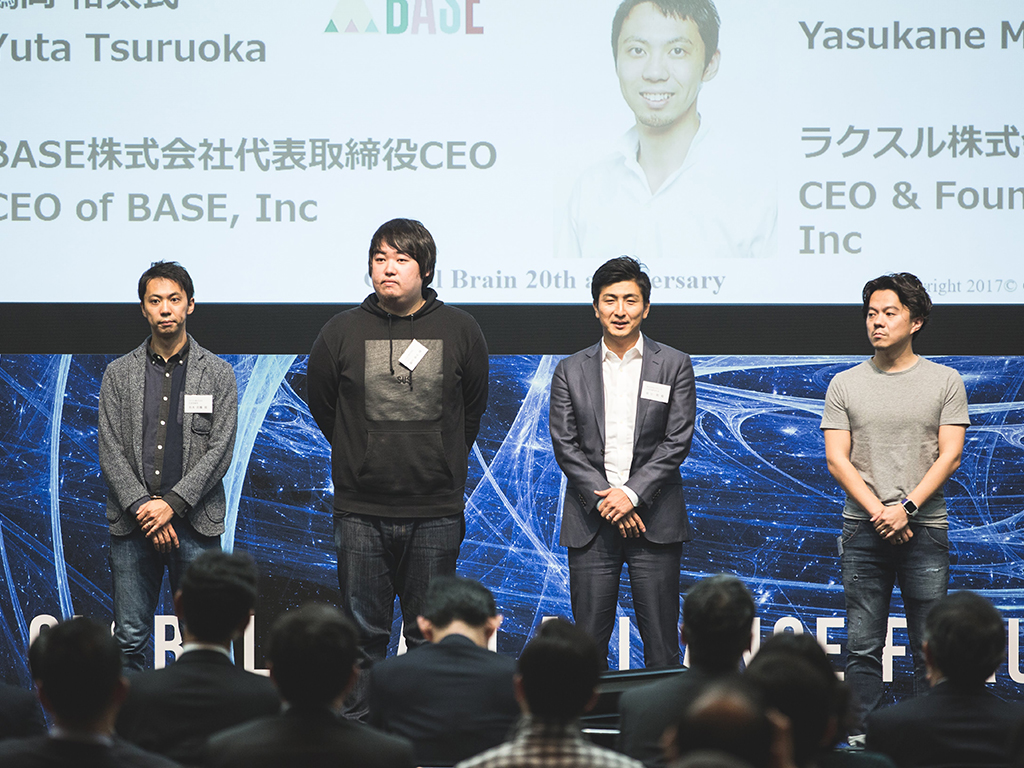 BASE FOOD, Inc.
Development and sales of the perfect nutritional diet "Base Pasta™" and sales of the special pasta sauce for Base Pasta™.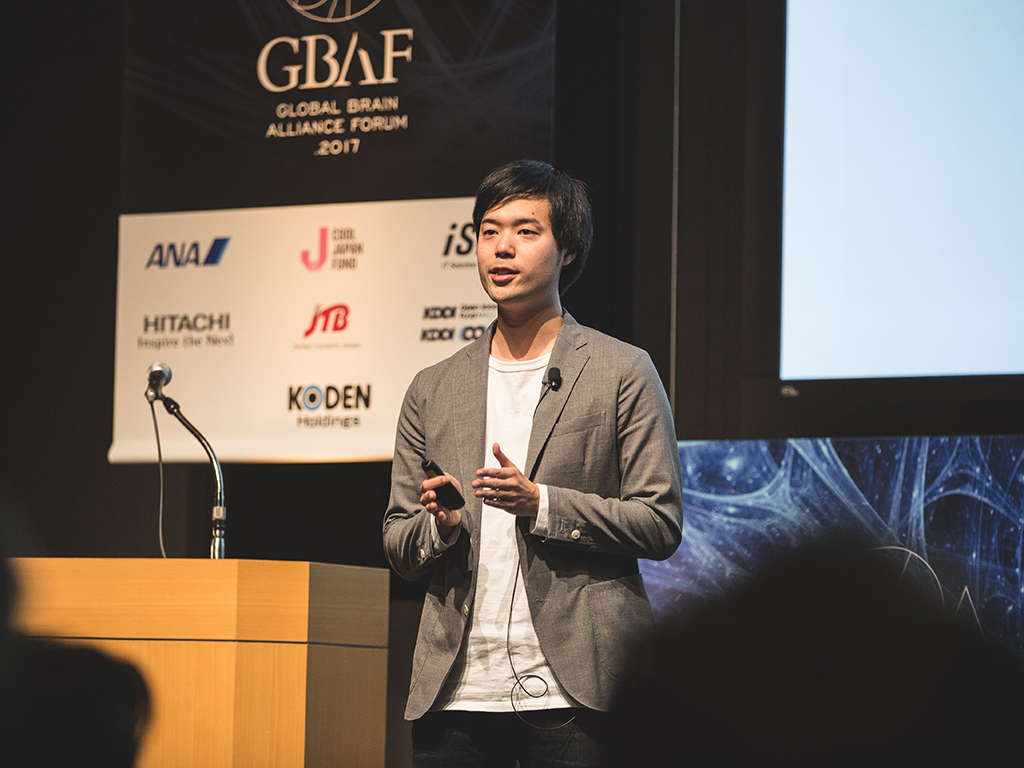 BitStar Inc.
Influencer marketing, production business, program production business, media business, developing influencer supporting system.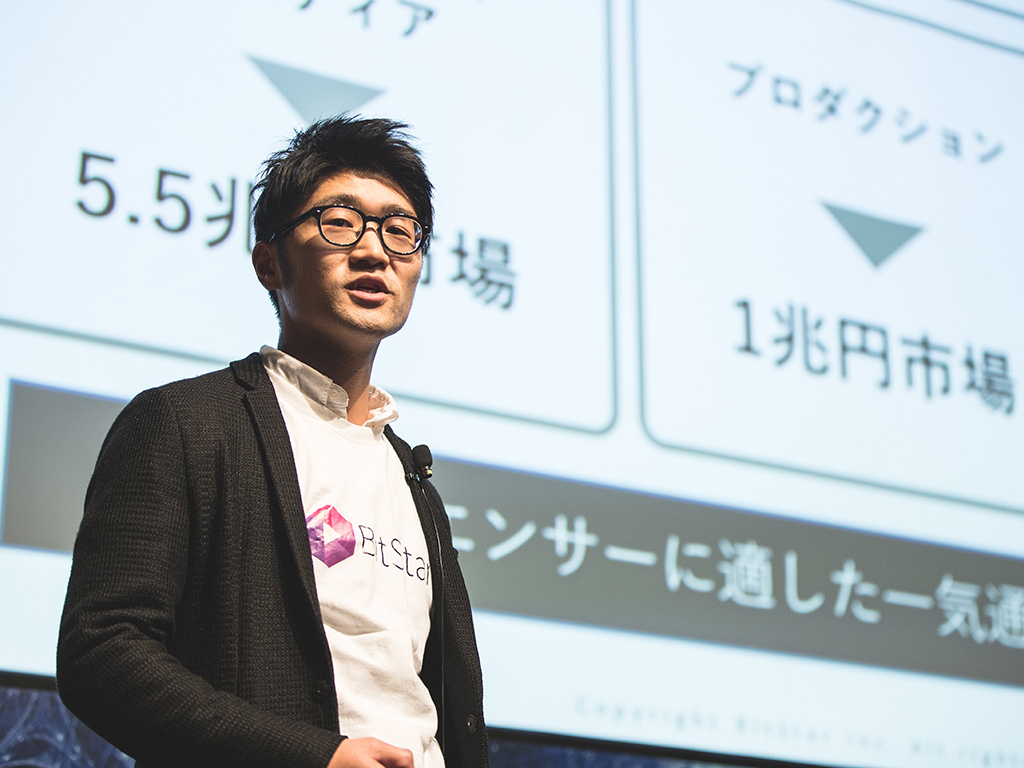 Bluzelle Networks Pte LTD.
Development and sales of blockchain middleware and decentralized database.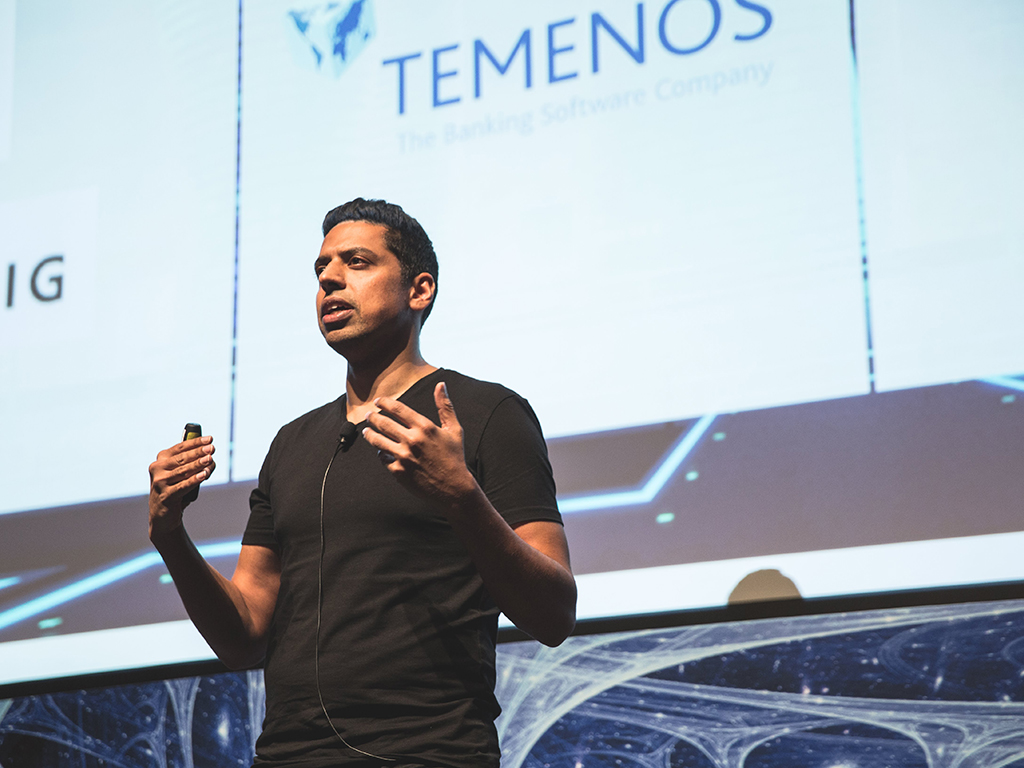 Chotchy, Inc.
Promoting video web and operating PATRA Magazine.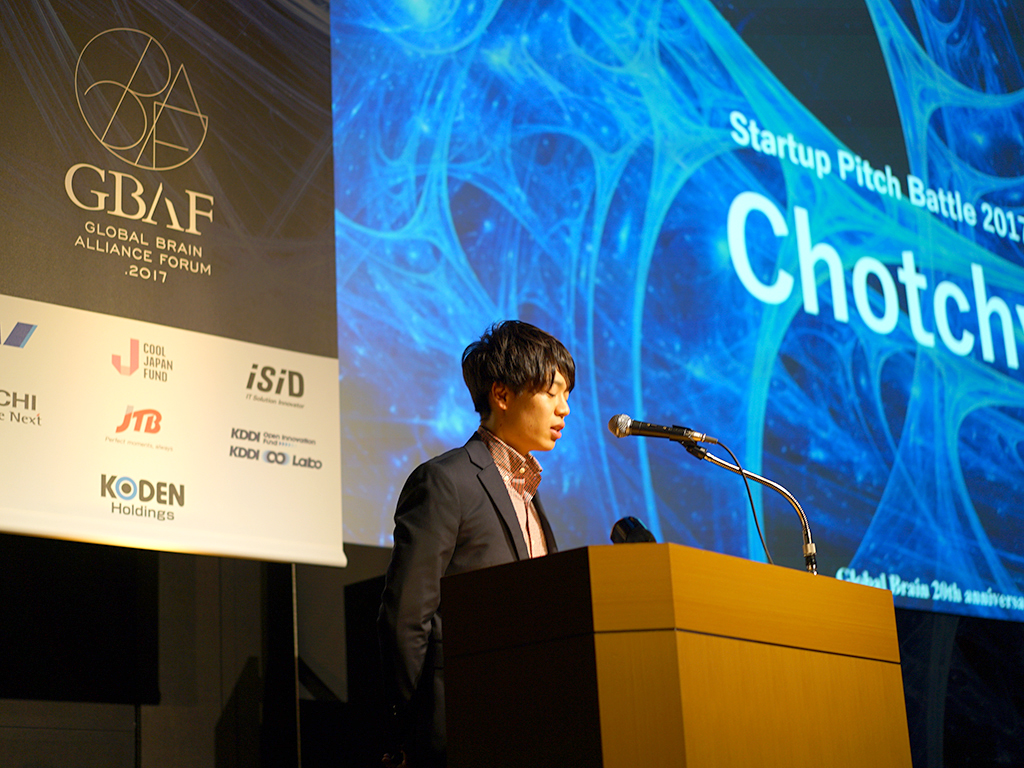 DIGIXGLOBAL PTE LTD
Developing Proof of Asset Protocol and issuing DGX tokens.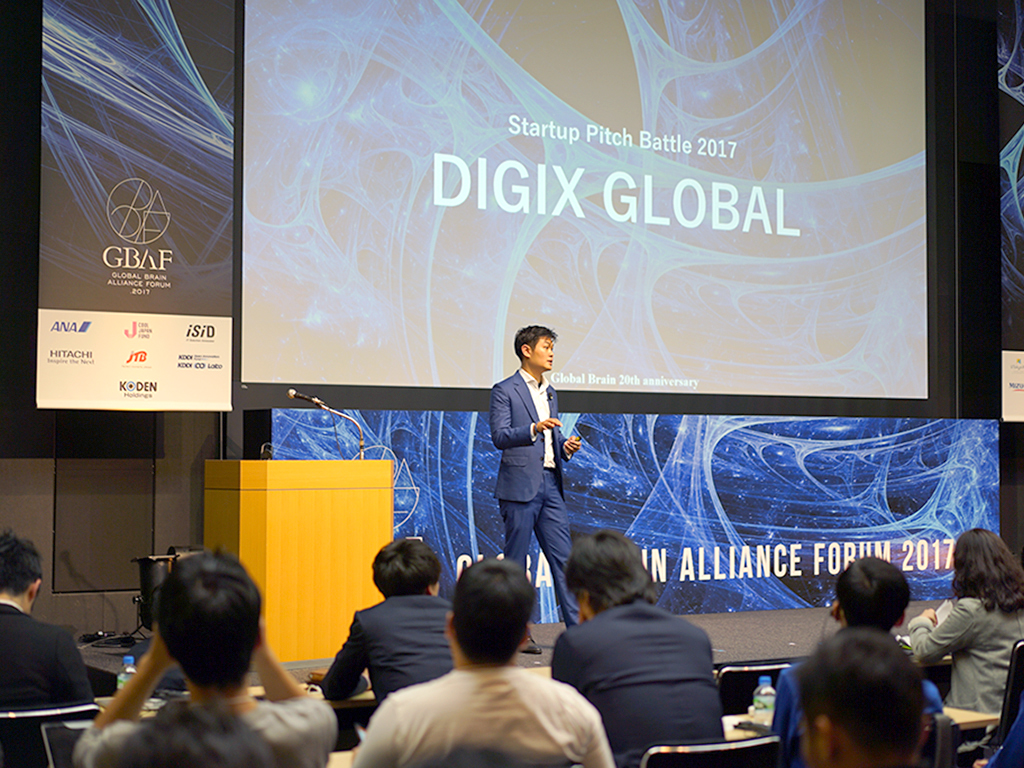 Flamingo Inc.
Providing sharing economy services of learning foreign languages.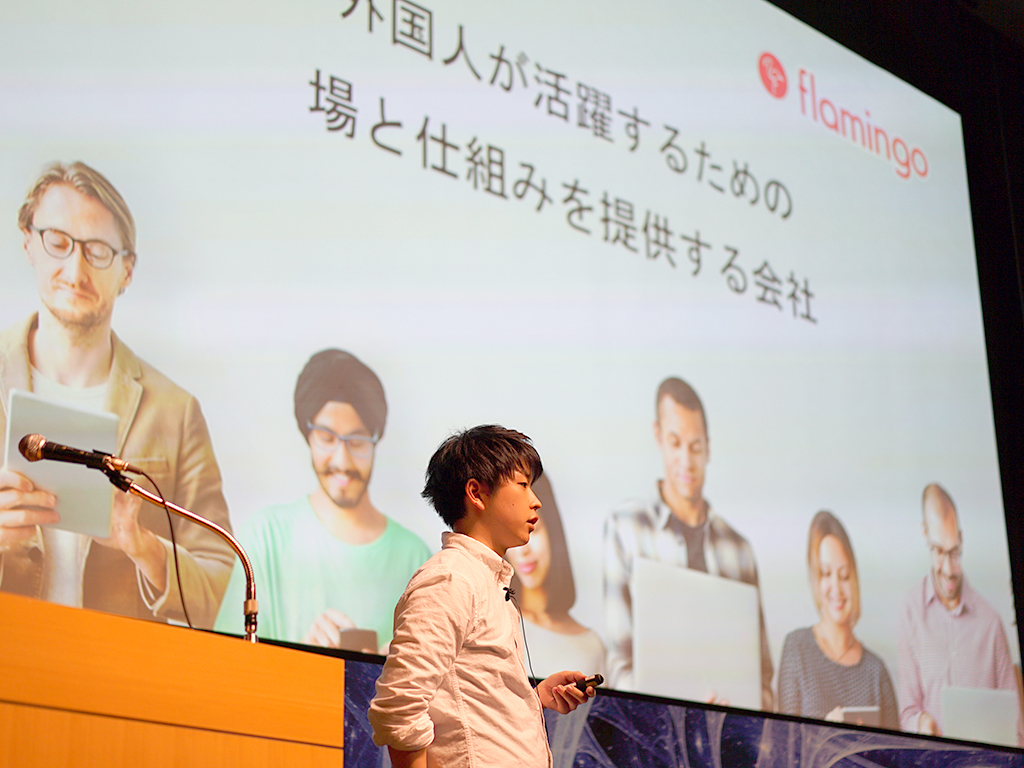 GeoSpock Ltd.
Developing ultra-high-speed database/analysis technology infin8 and providing solutions using them.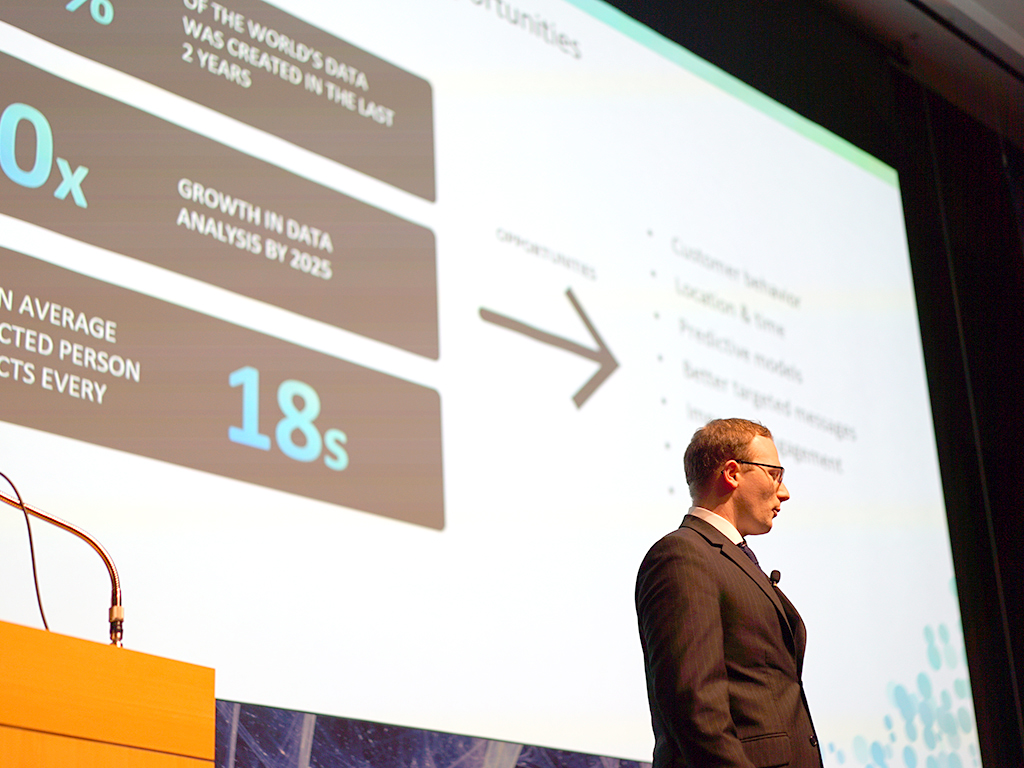 Idein Inc.
Researching high-speed execution of Deep Learning using embedded devices and developing related software services.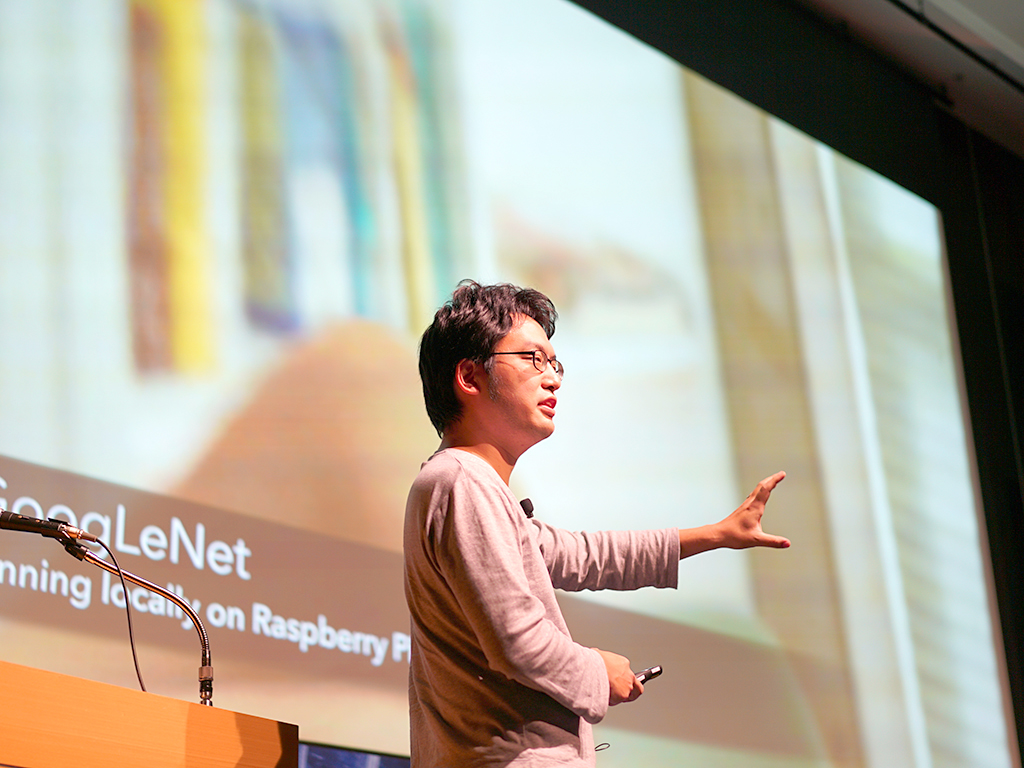 Popshoot, Inc.
Developing and operating "Yoropay", a memo app for recording the borrowing and lending of money.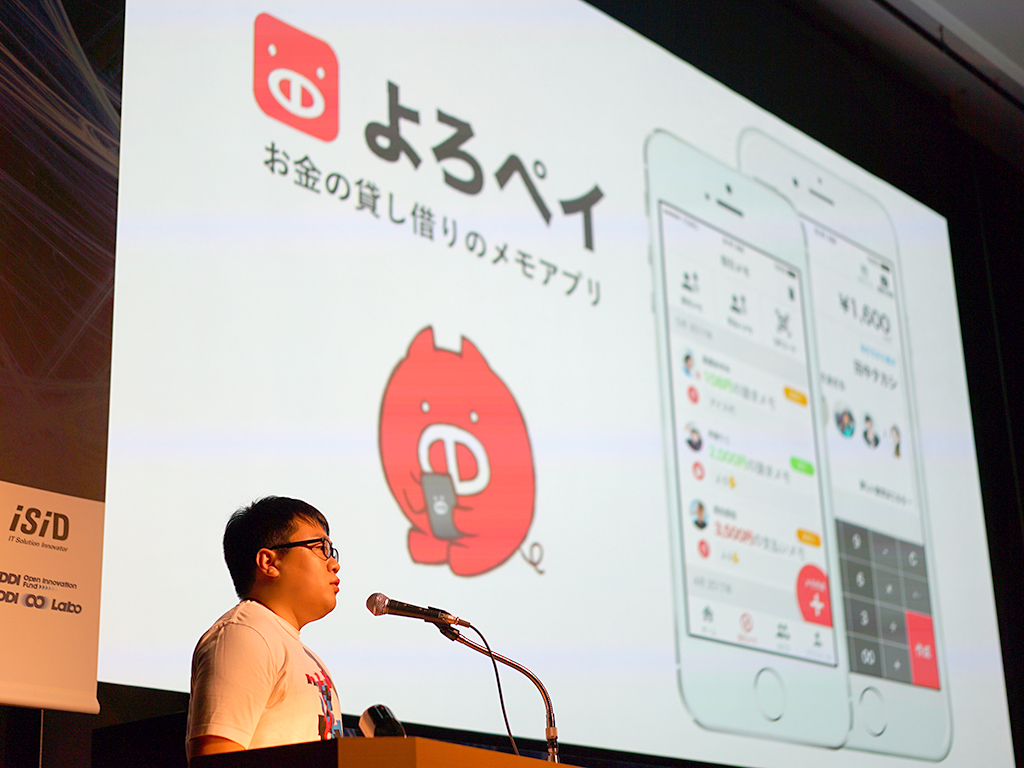 TELEXISTENCE Inc.
Development and sales of robotics using telexistence technology and cloud data analysis services.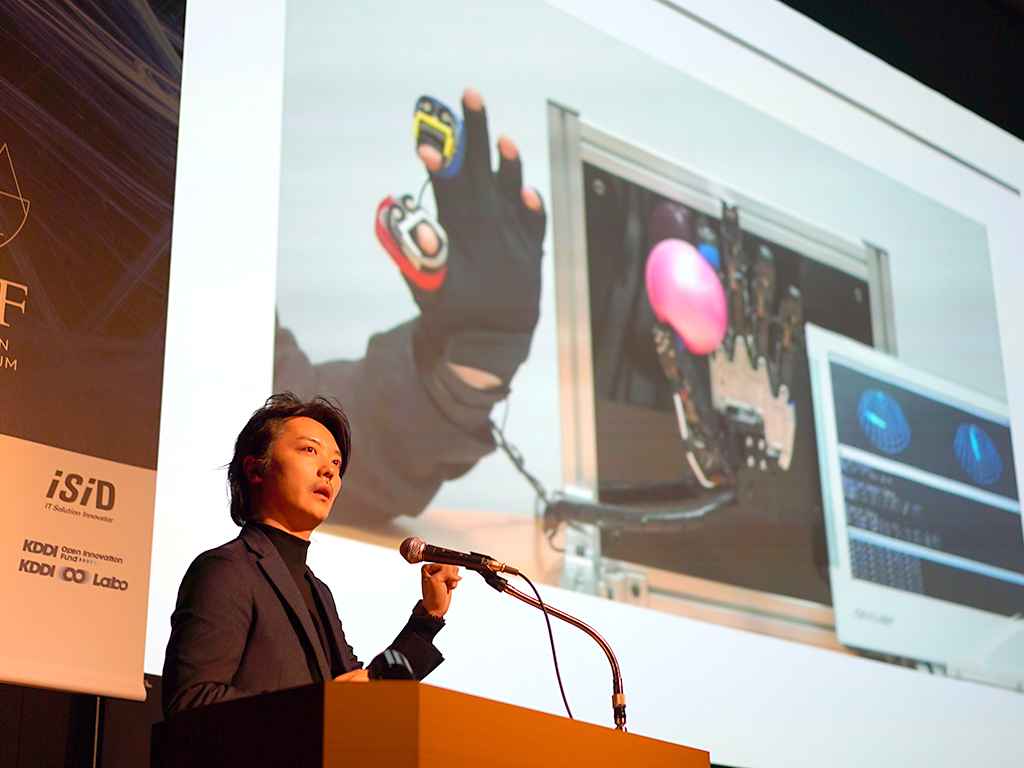 ZOYI Corporation.
Tie-up with Walk Insights, offline shop analysis solutions and "Channel" chat solutions for online shops.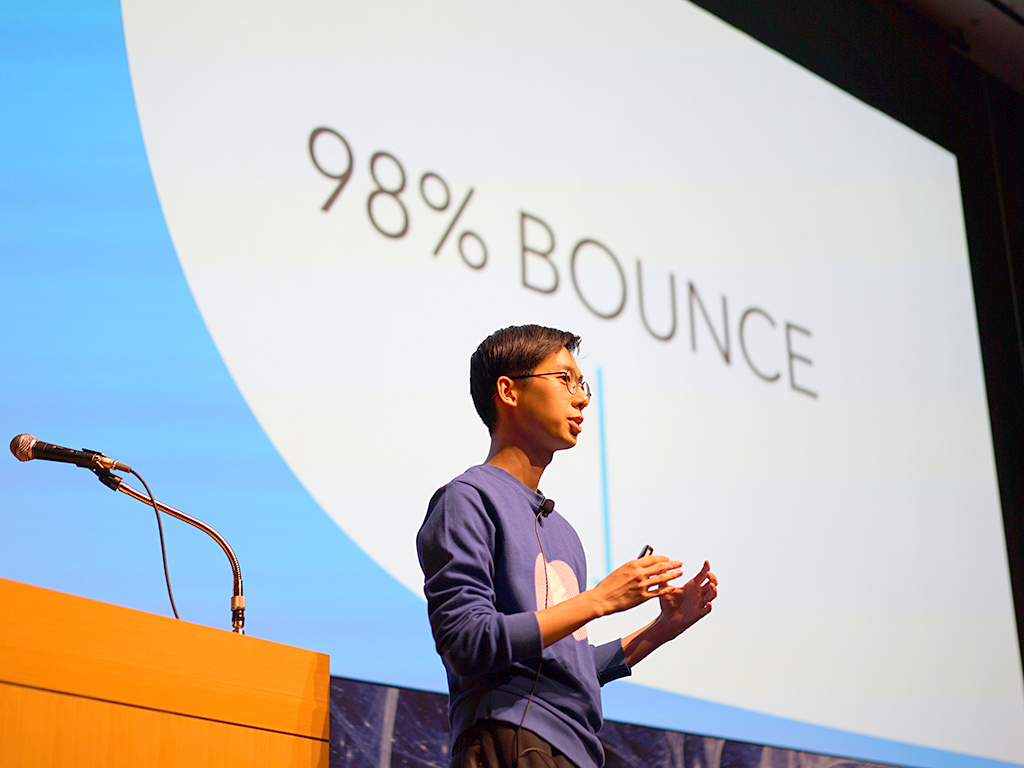 This year, as a new trial, GBAF awarded extra prizes specially provided by certain big companies. We asked said big companies, limited partners of the fund, to raise their panels if they were interested in the startups after their pitch presentation.
Participants
ANA Holdings Inc.
KDDI Corporation
JTB Corporation
Sumitomo Forestry Co., Ltd.
Information Services International-Dentsu, Ltd.
Mizuho Bank, Ltd.
Sumitomo Mitsui Banking Corporation
Mitsui Fudosan Co., Ltd.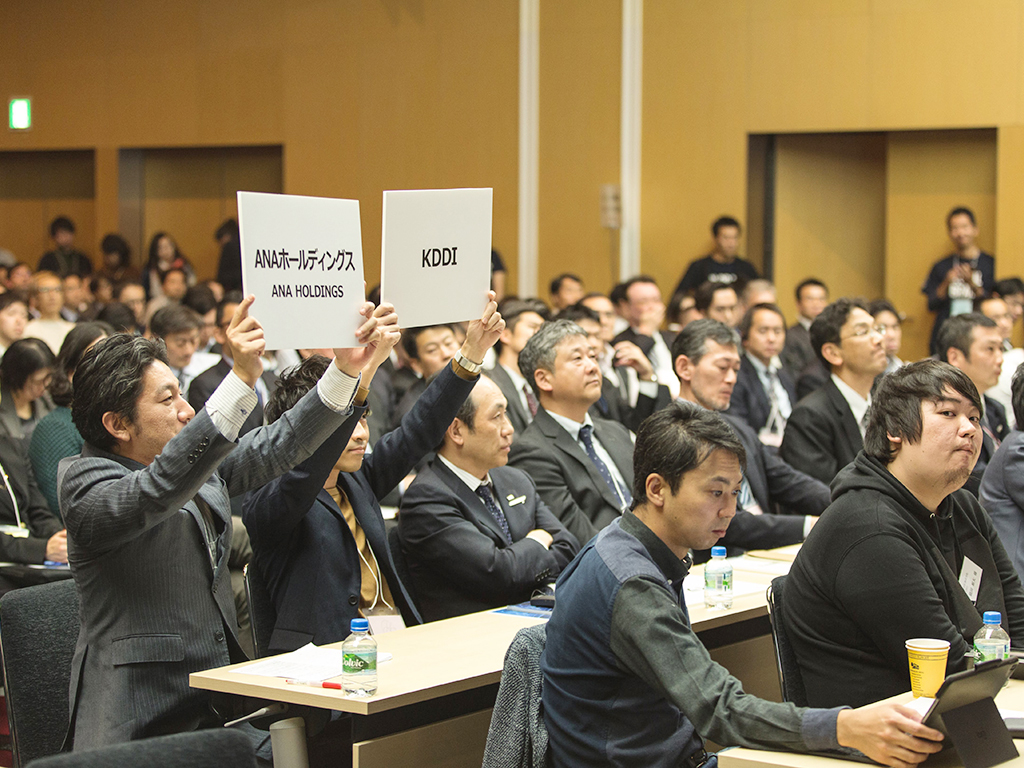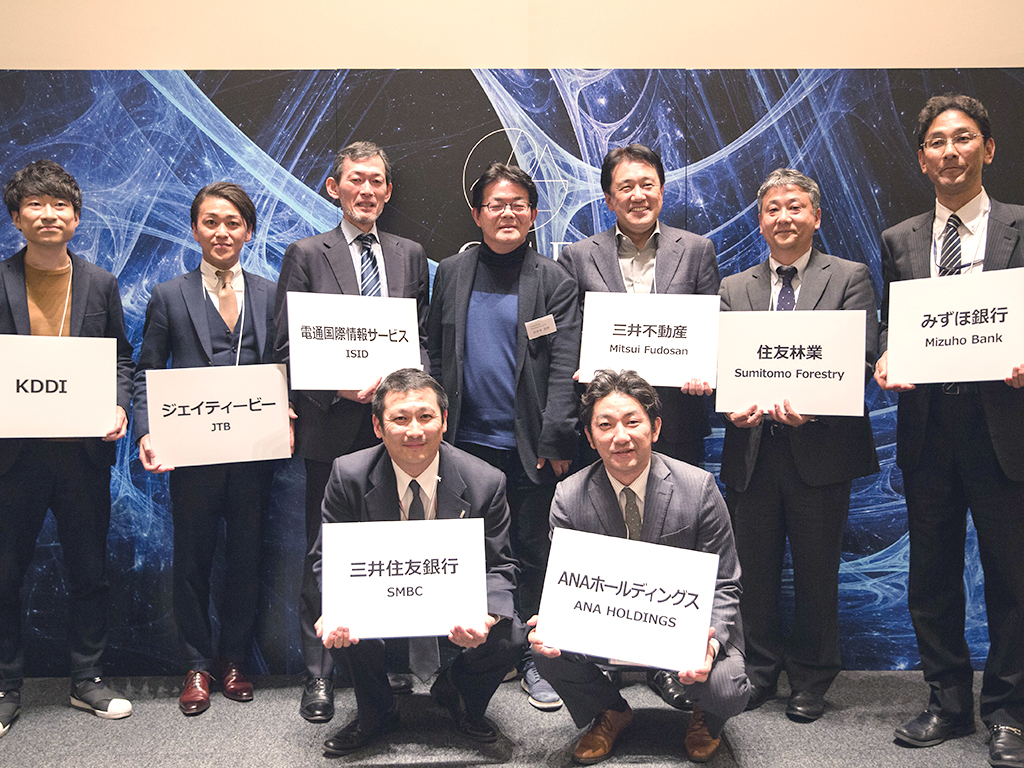 Networking Party
At the networking party, we announced the results of the Startup Pitch Battle 2017. This year, the winners were awarded extra prizes from the big companies in addition to the Judge Award and Audience Award.
[Results of Startup Pitch Battle 2017]
The Judge Award: BASE Food Inc.
The Audience Award: TELEXISTENCE Inc.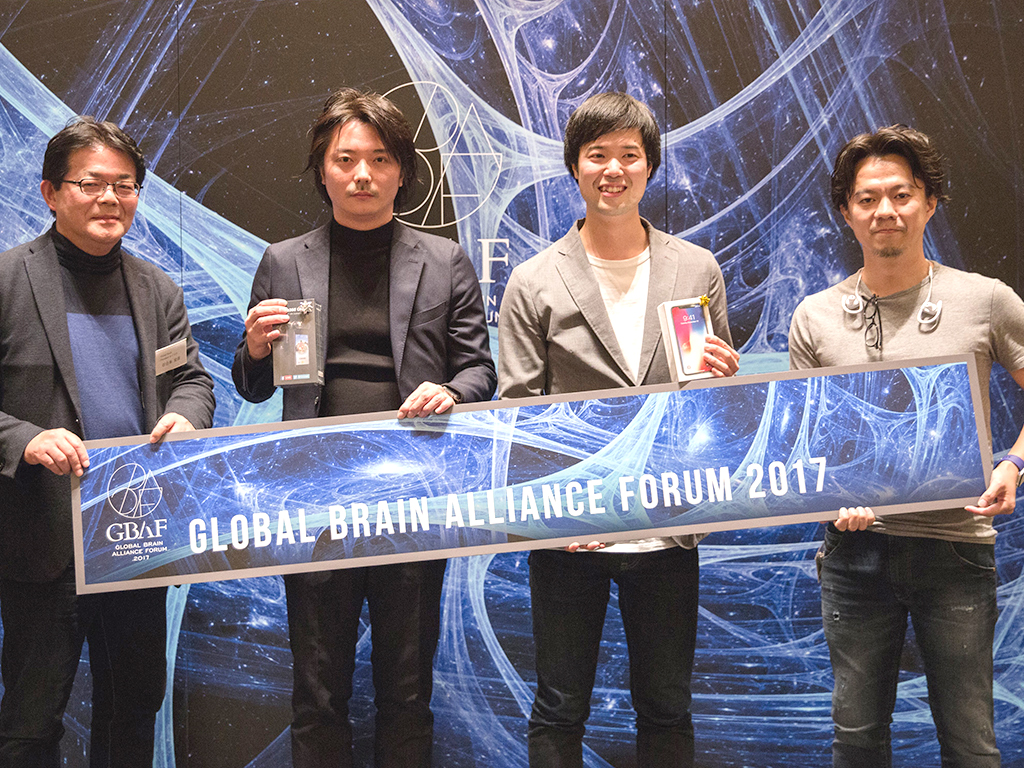 About 50 startups that participated in the Pitch Battle and potential startups from various countries set up their demonstration booths in the party hall and other rooms. Participants were interacting with each other at each booth more enthusiastically than before. The big companies also installed their own booths, where they had lively discussions about collaborations with startups.