June 30, 2016
Global Brain has invested in Trillium Incorporated, an Automotive Cyber Security Solution Startup, as the Series A lead investor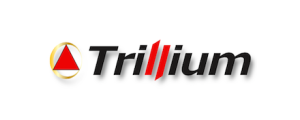 Global Brain has invested in Trillium Incoporated (President&CE0 David M. Uze), a Japan-based Automotive Cyber Security Solution Startup, as the Series A lead investor.
Trillium has developed the anti-car hacking technology SecureCAR for protecting the in-vehicle networks (IVN) of automobiles and other transportation equipment from cyber attack using advanced encryption, authentication and key management technologies. The proceeds of the current funding will be used to accelerate field testing of the company's technology in commercial vehicles, expand the breadth of collaboration with automotive OEM and Tier1 manufacturers and extend its technologies and solutions to adjacent industrial markets in need of IoT cybersecurity. In addition, the company will bolster engineering resources to accelerate development of its Intrusion Detection and Prevention System (IDS/IPS) and secure Over-the-Air (OTA) software update solutions. Trillium's mission is to become a total security solution provider to the automotive and transportation industries. "In this age of connected cars and semi-autonomous/autonomous driving, automotive cybersecurity is as important as seat belts and airbags." David M. Uze, President and CEO of Trillium, Inc.
■About Trillium Incorporated (http://www.trillium.co.jp/ ) Established in July, 2014, Trillium Incorporated is engaged in the development of advanced IoT and automotive cybersecurity software technology including lightweight encryption, authentication, cryptographic key management, IDS/IPS and secure OTA software update technology. In addition to providing a comprehensive security platform for automotive applications, Trillium will expand its target markets to include cybersecurity for robotics, factory automation, medical, aerospace and other transportation systems with the resources made available by Series A investors.